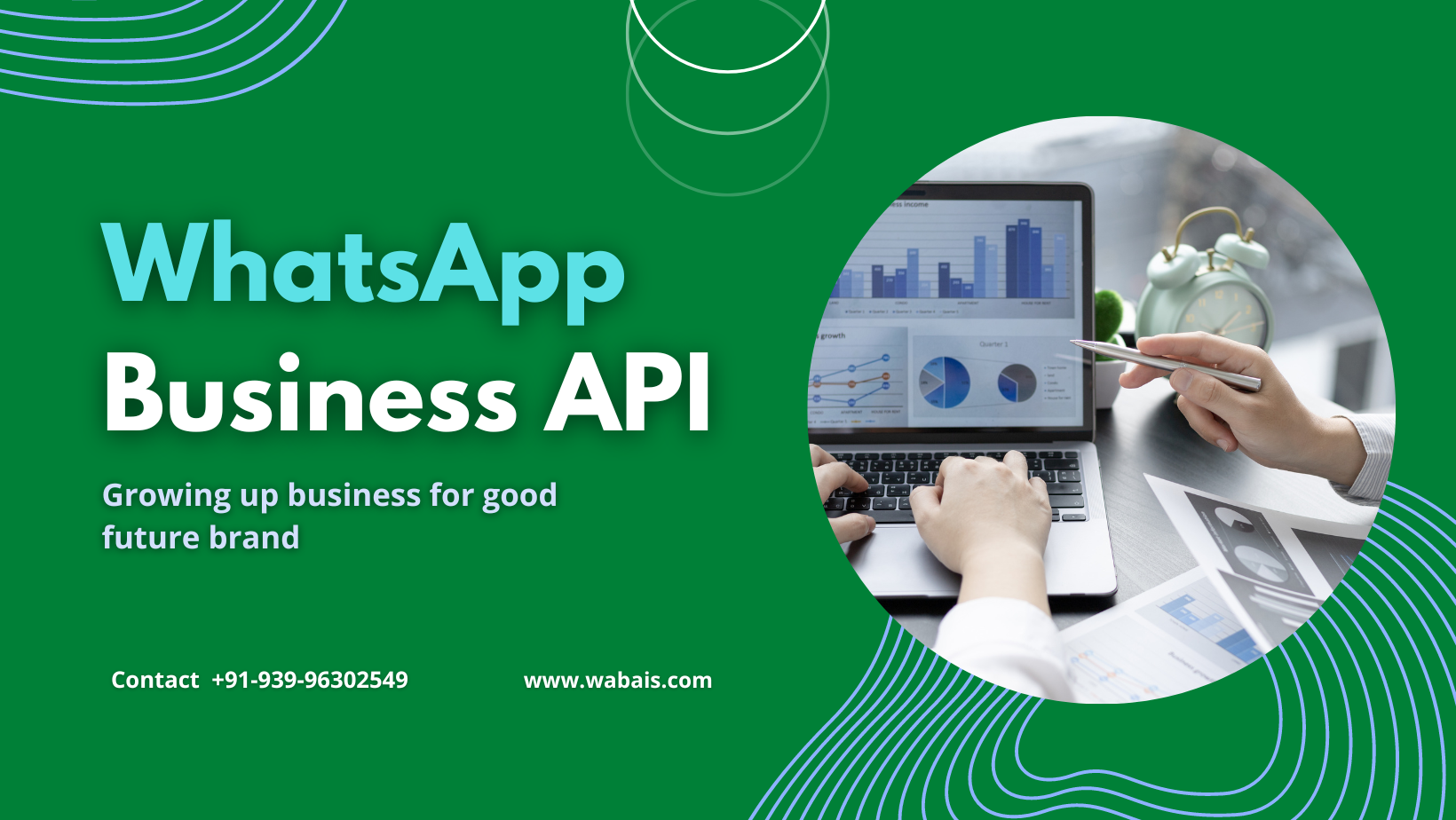 Enhancing Customer Communication with WhatsApp API Integration: The Benefits of WABAIS.com
Enhancing Customer Communication with WhatsApp API Integration: The Benefits of WABAIS.com
Introduction:
In today's digital age, businesses are constantly seeking efficient and effective ways to communicate with their customers. One powerful tool that has gained immense popularity is the WhatsApp Business API. With its widespread usage and features tailored for businesses, integrating the WhatsApp API has become a priority for organizations looking to enhance their customer communication. WABAIS.com emerges as a leading solution, offering a range of benefits for businesses seeking seamless WhatsApp API integrations.
Streamlined Communication with Customers:
One of the key advantages of WhatsApp API integration is the ability to streamline communication with customers. WABAIS.com provides businesses with a comprehensive platform that enables them to send bulk WhatsApp messages while ensuring individual inbox delivery. This allows for personalized interactions, ensuring that each customer receives the intended message, leading to improved engagement and customer satisfaction.
Customizable Message Templates:
With WABAIS.com, businesses gain access to customizable message templates, empowering them to create highly personalized messages for their customers. These templates can include interactive elements such as buttons, links, and multimedia, enabling businesses to deliver engaging and interactive content directly through WhatsApp. This level of customization helps businesses effectively convey their brand message and enhance the overall customer experience.
Seamless Integration with Existing Systems:
WABAIS.com simplifies the integration process by providing robust API access, allowing businesses to seamlessly integrate WhatsApp Business APIs with their existing systems. This means that businesses can leverage their current infrastructure and workflows, ensuring a smooth transition and efficient utilization of the WhatsApp API. Whether it's sending custom messages to clients or engaging with website visitors, WABAIS.com offers the flexibility to adapt to various business requirements.
Automation and Chatbot Capabilities:
Efficiency is key in modern business operations, and WABAIS.com understands this well. By harnessing automation and chatbot capabilities, businesses can automate routine tasks, handle common customer queries, and provide prompt support. The integration of chatbots with WhatsApp API ensures that businesses can engage with customers 24/7, delivering quick responses and personalized assistance. This not only enhances customer satisfaction but also frees up valuable time and resources for businesses.
Online and Offline Marketing Strategies:
WABAIS.com recognizes the importance of a comprehensive marketing approach. Apart from online strategies such as social media marketing and content creation, WABAIS.com also incorporates offline marketing efforts. This allows for direct interactions with potential customers through events, product demonstrations, and personalized meetings. By combining both online and offline marketing strategies, WABAIS.com ensures maximum reach and engagement with the target audience.
Conclusion:
Integrating the WhatsApp Business API is becoming increasingly crucial for businesses seeking effective customer communication. WABAIS.com offers a powerful solution, providing businesses with seamless WhatsApp API integration, customizable message templates, automation capabilities, and a comprehensive marketing approach. By leveraging the benefits of WABAIS.com, businesses can enhance their communication, drive customer engagement, and stay ahead in today's competitive landscape. Embrace the power of WhatsApp API integration with WABAIS.com and unlock new possibilities for your business.
Comments